Update
Mood:
chatty
I found the camera! The picture shows our herd, including Midge and Cocoa. Midge is in the forefront with Cocoa to her right. Cocoa is half lowline angus and half Murray Grey. Midge is half Dexter and half lowline angus. Midge will be a year old in January and Cocoa is about 5 months old. It is possible Midge was bred when we bought her but we hope not.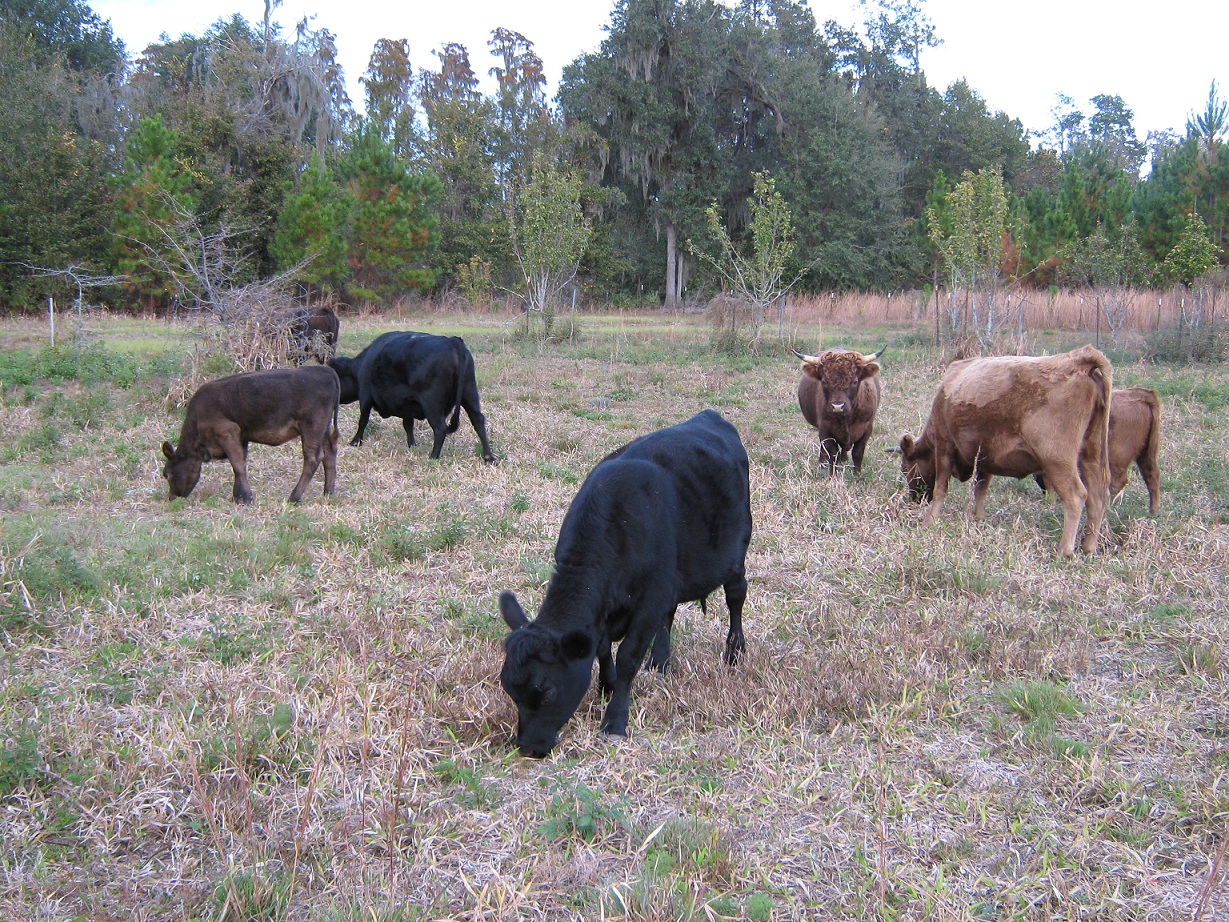 Because the are both naturally polled (hornless), they will (hopefully) give us calves that do not need to be dehorned. We would have preferred to stay with purebred Dexters but both price and proximity made diversity a better approach.
Now that we are nearing the end of the year, this is a good time to look back and reflect as we move forward. For a while there, struggles with weather made me ready to give up on the farm. This past summer we had a great crop in the garden and it looked like a good year for fruit. Then we had a severe drought followed by a flood that annihilated the garden. This was followed by a huge crop of caterpillars and other bugs. The cows were bedeviled by them. It seemed as if we would never make a profit on the farm! We both questioned the choices we had made.
However, the market is slowly changing. I feel more hopeful now. The ironic thing is that if times do continue to get tough, our local farm makes sense. It means that if times are good, our farm has value because someone will have money to buy it from us some day when we are too old to tend it. And, if times get bad, the food we grow on it becomes more valuable. Either way, our farm makes sense as an investment of time, love, and money. It feels great to be able to end the year on a positive note and to again take joy in what we do.
Posted by Roberta or John at 4:54 PM EST
Updated: Sunday, 16 December 2012 5:23 PM EST